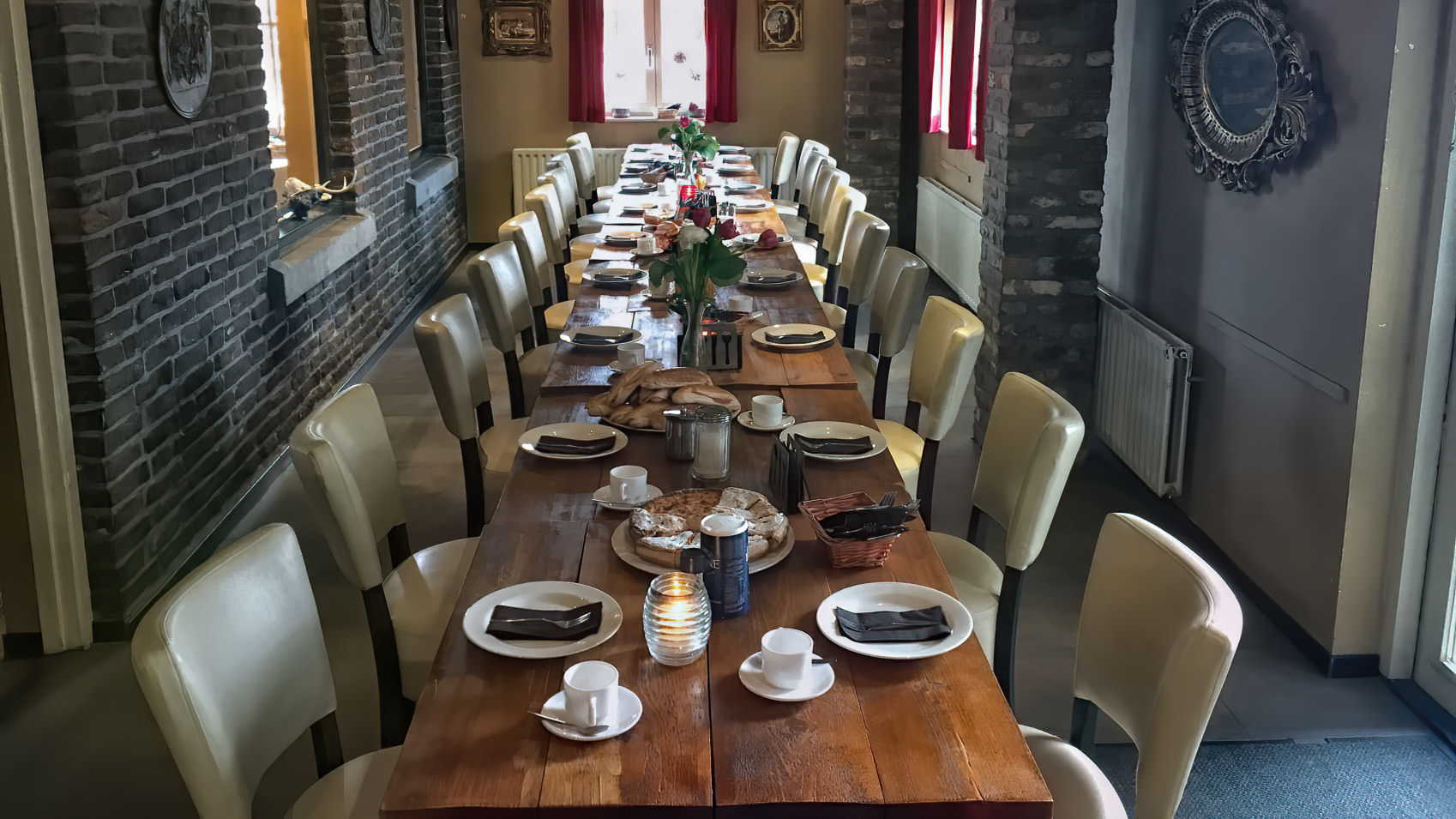 A COFFEE TABLE FOR EVERY EVENT IS IN GOOD HANDS WITH US!
Acoffee table is sometimes necessary for a sudden event, and then it is so nice that you do not have to worry about organizing it. We ensure that everything is taken care of and that you do not have to worry about anything!
Except for funerals, a coffee table can also serve groups of hikers or a family reunion with the need for a simple lunch. You can expand the coffee table with separate components that are on the price list below. Please make your choice and email us the details. Do not forget to ask about any allergies or if someone is vegetarian from your group members, then our chefs can take this into account when preparing.
Coffee table Prices
Make your choice from the options below, if you have any other wishes or questions you can always contact us, preferably by e-mail to avoid miscommunication.
Basic Coffee table:
Unlimited coffee or tea
Two butter rolls filled with ham, cheese or sausage
Large piece of fresh Limburger pie from Patisserie Lemmens

€ 17,00
To be completed with:
| item choice | price |
| --- | --- |
| Cup of homemade soup of the season | € 3,75 |
| Luxury rolls filled with Parma ham, smoked salmon, herb cheese or brie | € 3,50 |
| Delicious Burgundian croquette | € 2,00 |
| Home made chicken pie | € 7,50 |
| Fresh orange juice | € 3,50 |
We keep accurate records of all drinks that are ordered besides coffee and tea, they will be added to the invoice later on.

Reservation